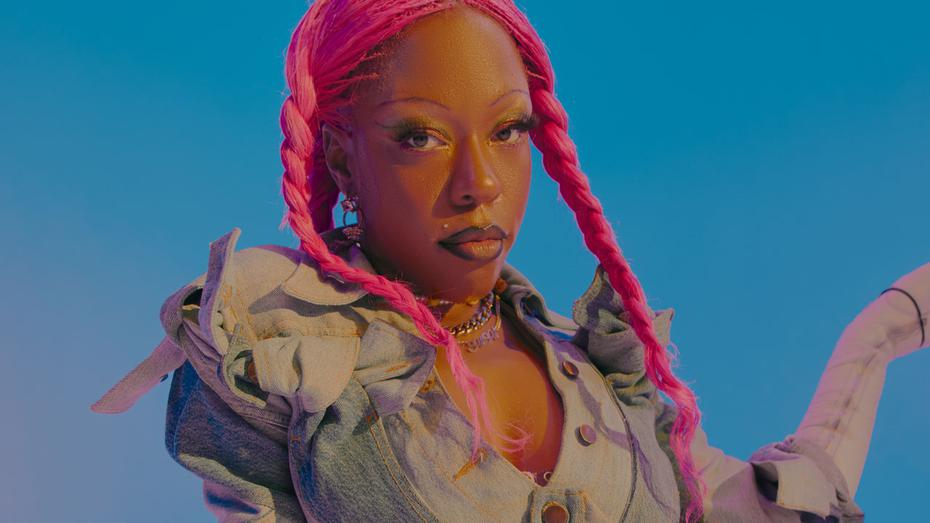 DATE AND VENUE
Thursday, 10.11.2022
Hybrydy, Warsaw
19:00 – doors 20:00 – support: Queens D. Light 21:00 – Sudan Archives
BILETY
The official seller of tickets for concert is eBilet.pl. We recommend you to buy tickets from official sources only. By purchasing a ticket outside the official outlet network, you risk to buy a forged ticket and therefore may not be admitted to the Event. We remind you that the purchased tickets should not be made available to third parties, in particular the barcode on the ticket, so as to prevent it from being copied, photographed or duplicated in any other form.
Due to the state of epidemic threat announced in Poland, the Organizer informs, that in order to counter the spread of SARS-CoV-2 virus, in accordance to the Polish law, as well as guidelines and recommendations from proper administrative bodies, the Attendees may be obliged to carry means of personal protection (specified in currently valid laws, guidelines and recommendations) at the event site, as well as obey the warrants, prohibitions, and restrictions in force.
Information on the conditions of attending the event, as well as the currently valid rules of conduct will be available at www.alterart.pl 7 days before the Event at the latest. The Information may change.
The Attendee is obliged to get acquainted with the currently valid rules of conduct and conditions of attendance, as well as the Terms And Conditions of the Event.
As Sudan Archives, Brittney Parks has combined left-field strains of R&B, hip-hop, and experimental electronic music with hypnotic string loops and the fiddling style of West Africa, as heard on a pair of EPs and her debut full-length, Athena (2019). She masterfully bridged the gap between her early glitchy, avant-garde compositions and timeless songwriting on the "stunning, reflective" (Pitchfork) Athena, and returned in 2022 with two new songs (Home Maker, Selfish Soul).The self-taught violinist, singer, songwriter, and producer started playing violin in her native Cincinnati, Ohio. After Parks moved to Los Angeles to study music technology, she started producing beats on a tablet computer with the addition of her vocals and strings, the latter increasingly inspired by immersion in Sudanese music. For her first LP (Athena), she took a collaborative approach and worked with a group of fellow producers who included Paul White, Rodaidh McDonald, and Wilma Archer after self-producing her first two EP's.
ACCREDITATIONS
Media interested in receiving an accreditation for Sudan Archives are asked to fill the application form.
Applications will be accepted until November 4th, 2022.
The information about granted accreditations will be sent from November 4th, 2022 until November 7th, 2022.
TERMS AND CONDITIONS, DECLARATIONS