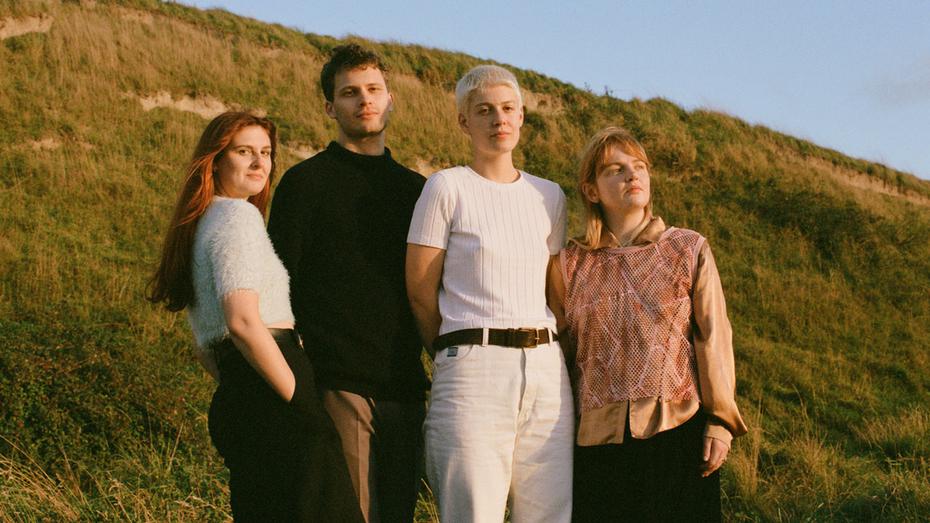 DATE AND VENUE
Wednesday, 14.12.2022
Hydrozagadka, Warsaw
19:00 – otwarcie drzwi
20:00 – support: Róża
21:00 – Porridge Radio
BILETY
The official seller of tickets for concert is eBilet.pl. We recommend you to buy tickets from official sources only. By purchasing a ticket outside the official outlet network, you risk to buy a forged ticket and therefore may not be admitted to the Event. We remind you that the purchased tickets should not be made available to third parties, in particular the barcode on the ticket, so as to prevent it from being copied, photographed or duplicated in any other form.
Due to the state of epidemic threat announced in Poland, the Organizer informs, that in order to counter the spread of SARS-CoV-2 virus, in accordance to the Polish law, as well as guidelines and recommendations from proper administrative bodies, the Attendees may be obliged to carry means of personal protection (specified in currently valid laws, guidelines and recommendations) at the event site, as well as obey the warrants, prohibitions, and restrictions in force.
Information on the conditions of attending the event, as well as the currently valid rules of conduct will be available at www.alterart.pl 7 days before the Event at the latest. The Information may change.
The Attendee is obliged to get acquainted with the currently valid rules of conduct and conditions of attendance, as well as the Terms And Conditions of the Event.
Porridge Radio was founded in 2015 in Brighton and with each subsequent year they gained more and more recognition and attention of fans of independent, alternative music. In 2018, The Guardian placed them in the Top 40 Newcomers ranking, paying special attention to the talent of the band leader: "Magnetizing Dana Margolin, combines the romance of Wolf Alice with (...) the dark, sleepy energy of PJ Harvey or Mark Lanegan." The emotionally charged songs "Lilac" (2019) and "Sweet" (2020) left no doubt that Porridge Radio will be a very important point of the musical alternative in the coming months. In January, they were on the NME 100 list for 2020. However, their newest album "Every Bad" received the Best New Music status from Pitchfork. Last year, the singles "Good For You", "7 Seconds" and "The Last Time I Saw You" were also released. The band uses lockdown for creating new music - two new singles created with the Irish producer Piglet were released in 2021.
ACCREDITATIONS
Media interested in receiving an accreditation for Porridge Radio are asked to fill the application form.
Applications will be accepted until November 30, 2022.
The information about granted accreditations will be sent from November 30 until December 2, 2022.
TERMS AND CONDITIONS, DECLARATIONS