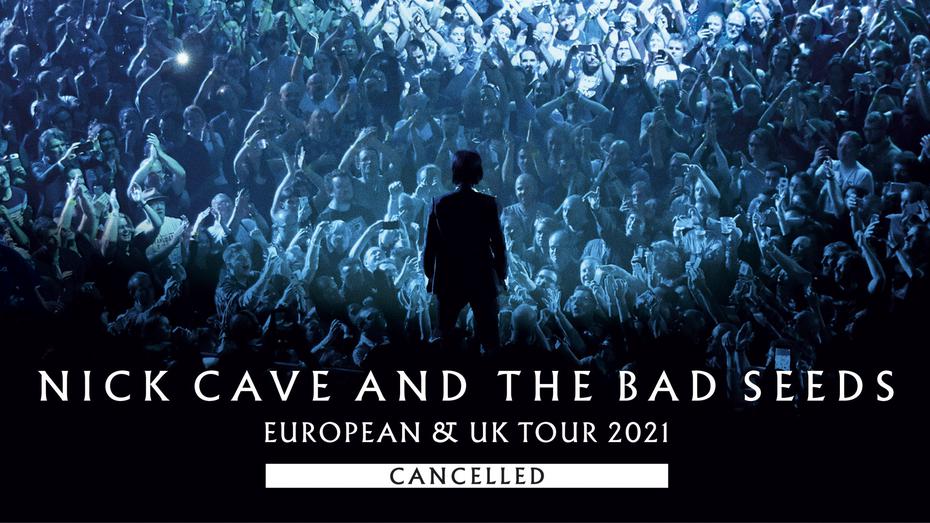 10.05.2021
NICK CAVE AND THE BAD SEEDS
Koncert Nick Cave And The Bad Seeds odwołany
We regret to inform you that Nick Cave & The Bad Seeds have canceled next year's tour, including the concert scheduled for May 10 in Gliwice. The band's statement below.
"We are very disappointed to announce that the Nick Cave & The Bad Seeds 2021 UK and European tour can no longer go ahead due to the ongoing situation with Covid-19.
The complexity and scale of the tour we had planned, combined with the continued uncertainty around the pandemic means that despite the hard work of everyone involved we have not been able to guarantee that the shows can happen.
All tickets will be refunded. For information on refunds please contact your point of purchase.
We are continuing to work on alternative plans for 2021 and 2022 and would like all current ticket holders to be the first to know about any new live activity. If you want to be kept informed about future live shows and events, please click HERE.
Sending love to you all.
Nick Cave & the Bad Seeds."
REFUND
In accordance with the Polish law (Article 15zp of the Act of March 31st 2020 amending the Act on Special Arrangements for the Prevention, Control and Management of COVID‑19, Other Infectious Diseases and the Resulting Emergencies, and Certain Other Acts), you are entitled to a refund. The refund will be provided in the same form as your original payment within 180 days. We will make every effort to ensure that you receive your return as soon as possible.
EXCHANGE YOUR FUNDS FOR A VOUCHER
You can also exchange your funds for a voucher. The best concerts, shows and festivals (including Open'er Festival, Orange Warsaw Festival or Kraków Live Festival) organized by Alter Art are waiting for you.
As a voucher holder, you will have priority to buy tickets for the events organized by us in 2021 in the special presale.
The voucher worth the value of your order will be valid for 365 days from the date of the canceled concert.
We will inform you as soon as possible about the return of Nick Cave & The Bad Seeds to Poland.