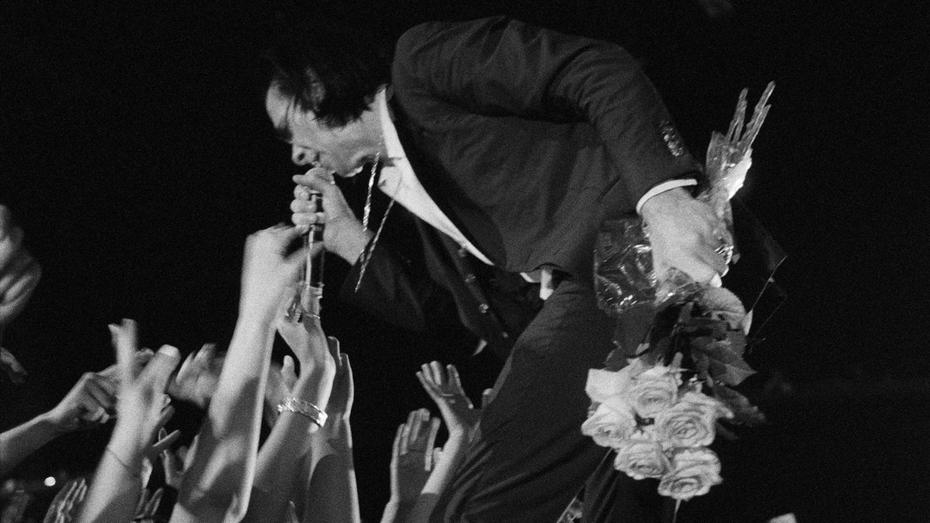 7.08.2022
Nick Cave And The Bad Seeds
Date and venue
Sunday, 07.08.2022
Arena Gliwice, Gliwice
In accordance to the current epidemic law, we inform that Standard tickets are the only ones available on sale. All Health Pass tickets bought to this date remain valid, without the need to exchange them to Standard tickets, and the ticket holders don't have to present a valid vaccination certificate.
We remind you, that at AlterSklep we sell only standing tickets. If you are a voucher holder issued by AlterSklep and you want to buy seated, please contact us at: sklep@alterart.pl.
The official sellers of tickets for concert are AlterSklep.pl and eBilet.pl. We recommend you to buy tickets from official sources only. By purchasing a ticket outside the official outlet network, you risk to buy a forged ticket and therefore may not be admitted to the Event. We remind you that the purchased tickets should not be made available to third parties, in particular the barcode on the ticket, so as to prevent it from being copied, photographed or duplicated in any other form.
Due to the state of epidemic threat announced in Poland, the Organizer informs, that in order to counter the spread of SARS-CoV-2 virus, in accordance to the Polish law, as well as guidelines and recommendations from proper administrative bodies, the Attendees may be obliged to carry means of personal protection (specified in currently valid laws, guidelines and recommendations) at the event site, as well as obey the warrants, prohibitions, and restrictions in force.
Information on the conditions of attending the event, as well as the currently valid rules of conduct will be available at www.alterart.pl 7 days before the Event at the latest. The Information may change.
The Attendee is obliged to get acquainted with the currently valid rules of conduct and conditions of attendance, as well as the Terms And Conditions of the Event.
One of the most intense and exciting live acts on the planet, Nick Cave & The Bad Seeds will play two shows in Poland – on August 7th 2022 at Arena Gliwice and August 8th 2022 at ERGO ARENA Gdańsk / Sopot.
Formed following the break up of The Birthday Party in 1982, to date the band have released seventeen studio albums, starting with From Her To Eternity in 1984, to the Bad Seeds' latest album 'Ghosteen', which has been widely received as their best work ever. One of the most critically acclaimed acts working today, Nick Cave & The Bad Seeds have sold over 5 million albums worldwide to date. Their influence has been profound and far-reaching with many artists covering their work and citing their influence, Nick Cave & The Bad Seeds continue to remain peerless and defy expectations.
ACCREDITATIONS
Media interested in receiving an accreditation for Nick Cave & The Bad Seeds are asked to fill the application form.
Applications will be accepted until July 22nd, 2022.
The information about granted accreditations will be sent from July 22nd until July 29th 2022.
TERMS AND CONDITIONS, DECLARATIONS