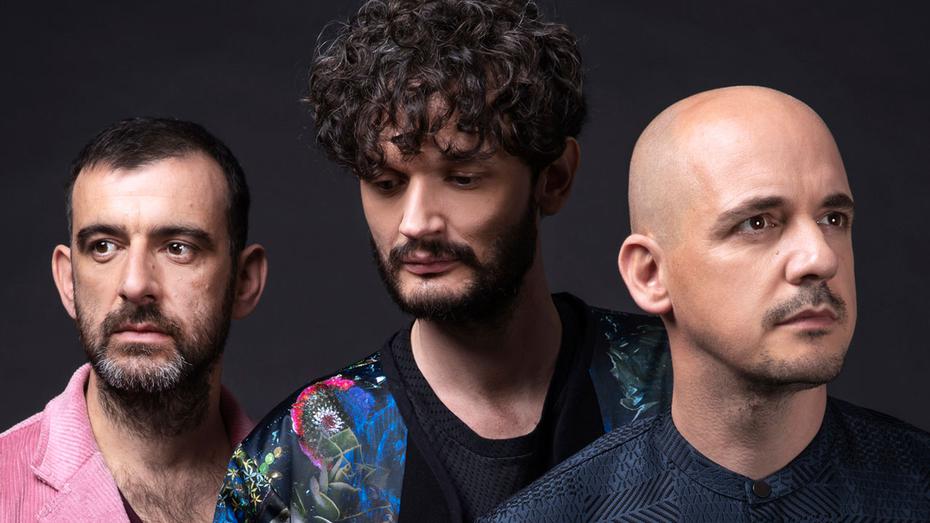 DATE AND VENUE
Sunday, 11.12.2022
COS Torwar, Warsaw
Doors: 18:30 Support: 20:00 Moderat: 21:00
TICKETS
In accordance to the current epidemic law, we inform that Standard tickets are the only ones available on sale. All Health Pass tickets bought to this date remain valid, without the need to exchange them to Standard tickets, and the ticket holders don't have to present a valid vaccination certificate.
The official seller of tickets for concert is eBilet.pl. We recommend you to buy tickets from official sources only. By purchasing a ticket outside the official outlet network, you risk to buy a forged ticket and therefore may not be admitted to the Event. We remind you that the purchased tickets should not be made available to third parties, in particular the barcode on the ticket, so as to prevent it from being copied, photographed or duplicated in any other form.
Due to the state of epidemic threat announced in Poland, the Organizer informs, that in order to counter the spread of SARS-CoV-2 virus, in accordance to the Polish law, as well as guidelines and recommendations from proper administrative bodies, the Attendees may be obliged to carry means of personal protection (specified in currently valid laws, guidelines and recommendations) at the event site, as well as obey the warrants, prohibitions, and restrictions in force.
Information on the conditions of attending the event, as well as the currently valid rules of conduct will be available at www.alterart.pl 7 days before the Event at the latest. The Information may change.
The Attendee is obliged to get acquainted with the currently valid rules of conduct and conditions of attendance, as well as the Terms And Conditions of the Event.
Moderat is back! The Berlin trio is back with a new album and tour. Band will play on December 11, 2022 at COS Torwar in Warsaw!
For bands, a "hiatus" is usually just a polite way of announcing a break-up, but sometimes, a hiatus is just that—a hiatus. Back in 2017, when Moderat announced that they'd be taking an extended break following a final concert in their hometown of Berlin, many assumed that the group was basically calling it quits. After all, they'd already completed a celebrated trilogy of albums, repeatedly broken into the pop charts and performed all around the globe — what else was left for the German trio to accomplish? Moderat, however, always knew that they'd find their way back to one another…
In 2002, Sascha, Gernot and Sebastian met for the first time. At that time, Apparat and Modeselektor were well established in the Berlin music scene. Sascha had already released his debut album and Gernot and Sebastian a series of 12''s. Collaborating together wasn't even debatable, the question was: When will they join forces? Moderat laid their foundation in 2003 with the EP Auf Kosten der Gesundheit and then needed six years to put together the album Moderat. Perhaps the secret of this collaboration lies in the fact that they never even tried to get close to one another. Modeselektor's thundering bass rumbles in the cellar, Apparat's sensitive and subtle melodies float high in the eaves. The fact that what one assumes to be incompatible actually communicates, is what makes Moderat so unique. Thus, when a band is successful, usually after a first album you would expect a second. Mathematics is all based on logic and it was not the time for surprises for Moderat. This one came out in August 2013 on Monkeytown Records and is soberly called II. Time passes and the group remained on the same path. Concerts follow album releases, new singles precede new albums and the fans have become accustomed to this frenetic pace of events and closely follow what Sascha, Szary and Gernot offer from their subdivided work. Moderat are three family members that managed to create together what they don't do individually. Modeselektor is holding the frame and brings the colors, Apparat is painting the story that the group wants to tell. In 2016, the release of their album III follows. In 2017, Moderat announced that they'd be taking an extended break following a final concert in their hometown of Berlin in front of 17.000 people. And in 2022 they return with a new album and a new live show. MORE D4TA, the group's fourth album, arrives more than six years after its predecessor, yet its contents are quintessentially Moderat. Created largely during a time when touring (and most traveling) was off the table, MORE D4TA is an album that wrestles with feelings of isolation and information overload — issues that have become particularly pronounced recently. The album is rooted in collaboration, but long before any of its tracks were laid down, Moderat spent months hanging out and getting musically reacquainted, indulging in extended bouts of experimentation and slowly fleshing out ideas as they dove into modular composition, field recordings and other sonic oddities. They're not a conceptual outfit, and never have been: After spending the better part of two decades making music together, they've carved out a sound and aesthetic that are all their own, and MORE D4TA showcases a group that's creatively recharged and fully dedicated to its craft.
TERMS AND CONDITIONS, DECLARATIONS
ACCREDITATIONS
Media interested in receiving an accreditation for Moderat are asked to fill the application form.
Applications will be accepted until November 30, 2022.
The information about granted accreditations will be sent from November 30 until December 2, 2022.