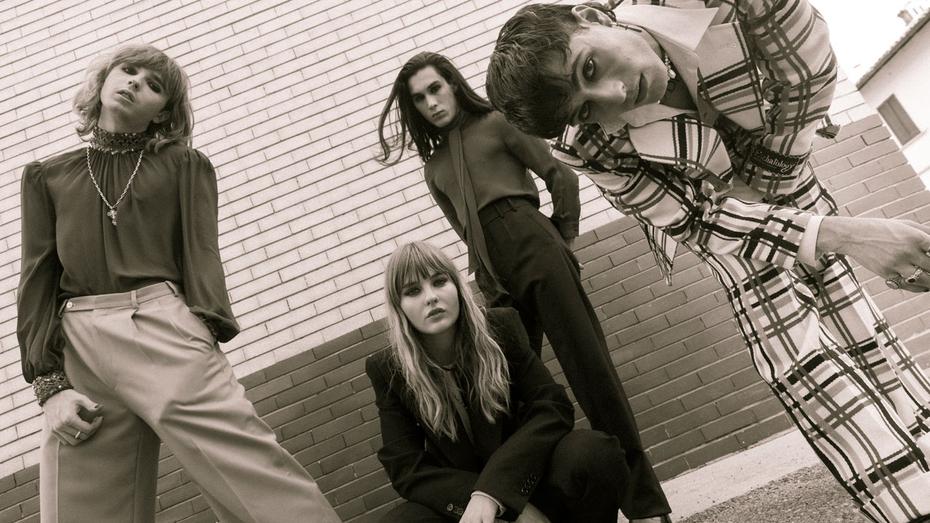 DATE AND VENUE
Tuesday, 15.02.2022
COS Torwar, Warsaw
TICKETS
There are two kinds of tickets available – Standard and Health Pass (ticket for person, who at the day of the concert will hold a valid COVID-19 vaccination certificate).
People under 12 years of age, accompanied by an adult who has a Health Pass ticket, may also participate in the Event on the basis of a Health Pass ticket.
The official sellers of tickets for concert are AlterSklep.pl and eBilet.pl. We recommend you to buy tickets from official sources only. By purchasing a ticket outside the official outlet network, you risk to buy a forged ticket and therefore may not be admitted to the Event. We remind you that the purchased tickets should not be made available to third parties, in particular the barcode on the ticket, so as to prevent it from being copied, photographed or duplicated in any other form.
Due to the state of epidemic threat announced in Poland, the Organizer informs, that in order to counter the spread of SARS-CoV-2 virus, in accordance to the Polish law, as well as guidelines and recommendations from proper administrative bodies, the Attendees may be obliged to carry means of personal protection (specified in currently valid laws, guidelines and recommendations) at the event site, as well as obey the warrants, prohibitions, and restrictions in force.
Information on the conditions of attending the event, as well as the currently valid rules of conduct will be available at www.alterart.pl 7 days before the Event at the latest. The Information may change.
The Attendee is obliged to get acquainted with the currently valid rules of conduct and conditions of attendance, as well as the Terms And Conditions of the Event.
After climbing international rankings and treading the stages of the main European Summer Festivals, Måneskin announces today the "LOUD KIDS ON TOUR", scheduled for February and March 2022, which will see them perform in the most important European cities, including Warsaw.
With over 3,4 billion streams on all digital platforms and more than 43 million monthly listeners on Spotify, Måneskin will set again foreign audiences on fire with a 16-dates tour, including London, Bruxelles, Vienna, Prague or Rome, and on February 15 they will play in Warsaw, COS Torwar.
With their raw, energetic and distorted sound, Måneskin are taking rock'n'roll back to the top of the World's charts, perfectly mixing it with contemporary tastes.
Victoria (bassist), Damiano (vocalist), Thomas (guitarist) and Ethan (drummer) started out as buskers performing in the streets of Rome in 2015 and, just a few years later, conquered the world, becoming one of the most popular rock bands of the new generation.
They got currently over 3.4 billion streams overall and more than 43 million monthly listeners on Spotify. Following the great success gained by the album "Il ballo della vita" (which was released on October 26, 2018), the band went on a long tour across Europe and performed at the best music clubs and festivals in Italy.
Måneskin won the 71st Sanremo Music Festival with their song "ZITTI E BUONI", and then conquered the Eurovision Song Contest in Rotterdam, winning first place and enjoying remarkable success worldwide, earning in just a few weeks several gold and platinum records in more than 15 countries.
Their second album "Teatro d'ira – Vol. I" was released on March 19, 2021. On July 15, 2021 the video for "I WANNA BE YOUR SLAVE" premiered worldwide on YouTube, topping 6.7 million streams in just 24 hours, becoming a hit song in 67 countries and climbing to #1 on YouTube Italia and to #20 on the global top artists chart.
Måneskin have broken a number of unprecedented records, peaking to #1 on the Spotify Global Top 50 Chart with "Beggin'" that, together with "I WANNA BE YOUR SLAVE", cracked the UK Singles Chart – both songs in Top 10 – thus becoming the first Italian band in the history of music to crack the UK Top Ten Chart with two singles at the same time.
ACCREDITATIONS
Media interested in receiving an accreditation for Måneskin are asked to fill the application form.
Applications will be accepted until February 1st, 2022.
The information about granted accreditations will be sent from February 1st until February 8th 2022.