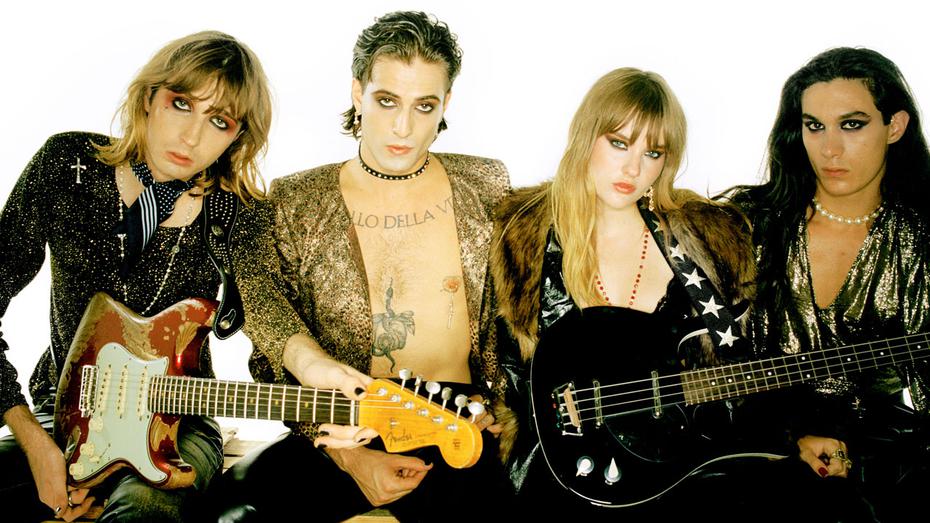 DATE AND VENUE
Friday, 12.05.2023
COS Torwar, Warsaw
Måneskin's new concert date!
The European part of The Loud Kids tour has been postponed to spring 2023. The band will play in Poland on May 12, 2023 - Warsaw, COS Torwar. All tickets remain valid.
"We're so thrilled to be able to finally tell you that our LOUD KIDS tour got sooooo much louder, truly worldwide!! Of course, it is very difficult to make show announcements while the horrific war in Ukraine goes on and innocent people are suffering. We are devastated for the Ukrainian people and we stand with them in solidarity. And due to the decisions of the people in power, that affect the lives of so many innocent people, we will not go ahead with our Russian dates. We all need to stand together for peace, now and always."
KEEP YOUR TICKET!
Attend the concert on the new date.
IF YOU BOUGHT TICKET AT ALTERSKLEP, CLICK HERE TO DOWNLOAD YOUR TICKET WITH THE NEW DATE.
To save tickets purchased via the website www.ebilet.pl, select the appropriate option in the form sent to you by e-mail.
Tickets purchased at stationary sales networks remain valid for the new festival date. There is no need to contact stationary sales network again.
TICKETS
In accordance to the current epidemic law, we inform that Standard tickets are the only ones available on sale. All Health Pass tickets bought to this date remain valid, without the need to exchange them to Standard tickets, and the ticket holders don't have to present a valid vaccination certificate.
The official sellers of tickets for concert are AlterSklep.pl and eBilet.pl. We recommend you to buy tickets from official sources only. By purchasing a ticket outside the official outlet network, you risk to buy a forged ticket and therefore may not be admitted to the Event. We remind you that the purchased tickets should not be made available to third parties, in particular the barcode on the ticket, so as to prevent it from being copied, photographed or duplicated in any other form.
Due to the state of epidemic threat announced in Poland, the Organizer informs, that in order to counter the spread of SARS-CoV-2 virus, in accordance to the Polish law, as well as guidelines and recommendations from proper administrative bodies, the Attendees may be obliged to carry means of personal protection (specified in currently valid laws, guidelines and recommendations) at the event site, as well as obey the warrants, prohibitions, and restrictions in force.
Information on the conditions of attending the event, as well as the currently valid rules of conduct will be available at www.alterart.pl 7 days before the Event at the latest. The Information may change.
The Attendee is obliged to get acquainted with the currently valid rules of conduct and conditions of attendance, as well as the Terms And Conditions of the Event.