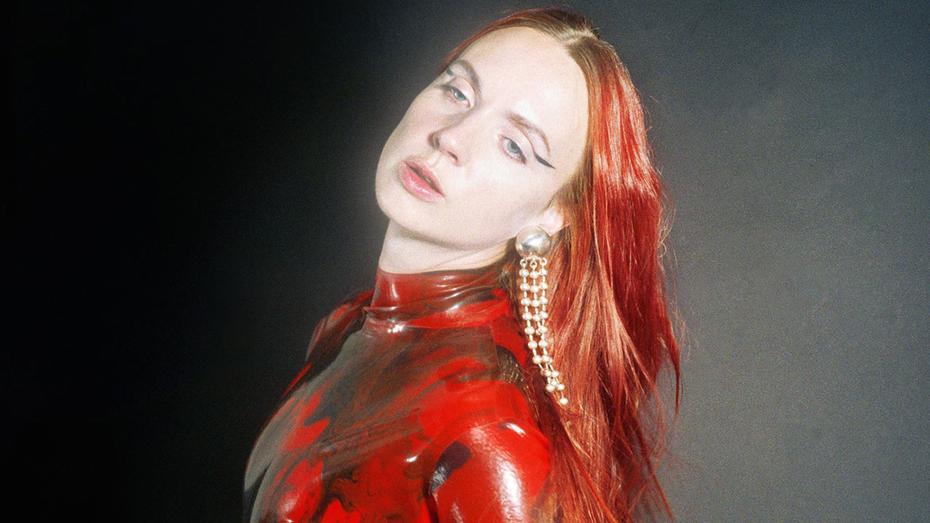 NEW DATE // support: Nurse
DATE AND VENUE
Sunday, 15.05.2022
Klub Niebo, Warsaw
19:00 doors 20:00 support - NURSE 21:00 MØ
TICKETS
Ticket price: 109 PLN
In accordance to the current epidemic law, we inform that Standard tickets are the only ones available on sale. All Health Pass tickets bought to this date remain valid, without the need to exchange them to Standard tickets, and the ticket holders don't have to present neither a valid vaccination certificate, nor an identity confirming document on the day of the Event.
The official sellers of tickets for concert are AlterSklep.pl and eBilet.pl. We recommend you to buy tickets from official sources only. By purchasing a ticket outside the official outlet network, you risk to buy a forged ticket and therefore may not be admitted to the Event. We remind you that the purchased tickets should not be made available to third parties, in particular the barcode on the ticket, so as to prevent it from being copied, photographed or duplicated in any other form.
Due to the state of epidemic threat announced in Poland, the Organizer informs, that in order to counter the spread of SARS-CoV-2 virus, in accordance to the Polish law, as well as guidelines and recommendations from proper administrative bodies, the Attendees may be obliged to carry means of personal protection (specified in currently valid laws, guidelines and recommendations) at the event site, as well as obey the warrants, prohibitions, and restrictions in force.
Information on the conditions of attending the event, as well as the currently valid rules of conduct will be available at www.alterart.pl 7 days before the Event at the latest. The Information may change.
The Attendee is obliged to get acquainted with the currently valid rules of conduct and conditions of attendance, as well as the Terms And Conditions of the Event.
KEEP YOUR TICKET!
Attend the concert on the new date.
IF YOU BOUGHT TICKET AT ALTERSKLEP, CLICK HERE TO DOWNLOAD YOUR TICKET WITH THE NEW DATE.
To save tickets purchased via the website www.ebilet.pl, select the appropriate option in the form sent to you by e-mail.
Tickets purchased at stationary sales networks remain valid for the new festival date. There is no need to contact stationary sales network again.
MØ is back! Danish artist will play on May 15th in Warsaw.
Motordrome, the long awaited third album from Danish superstar MØ, is out January 28. Motordrome is MØ's first body of work since 2018's much lauded Forever Neverland, which saw her touring the world over off the back of its success. MØ's career was almost instantly launched into the stratosphere from the very start with her monumental 2014 debut album No Mythologies To Follow and a very prominent feature on Major Lazer's "Lean On"—one of the most successful singles of all time—soon after. When touring behind Forever Neverland came to a halt in 2019, MØ found herself completely burned out after five years on the road.
She returned to Denmark to recalibrate and recover from the physical and mental exhaustion she was experiencing as a result, but had trouble checking out. A vocal injury requiring months of rehabilitation exacerbated her bouts of anxiety and a sense that things were slipping out of her control.
"I hope that people will feel that it's genuine and that there are stories there that they can connect with," MØ says. "For me this album represents a huge change in my life. Even though I'm still doing what I love doing, it does feel like a new chapter. An era of my life is over and I'm entering a new one. That is scary, but it's freeing."
MØ has shared two tracks from Motordrome so far—"Kindness," a love letter to her fans, and "Live To Survive."
She'll return to the road in 2022, with a run of very special dates in Europe.
TERMS AND CONDITIONS, DECLARATIONS
ACCREDITATIONS
Media interested in receiving an accreditation for MØ are asked to fill the application form.
Applications will be accepted until May 4th, 2022.
The information about granted accreditations will be sent from May 4th until May 6th 2022.