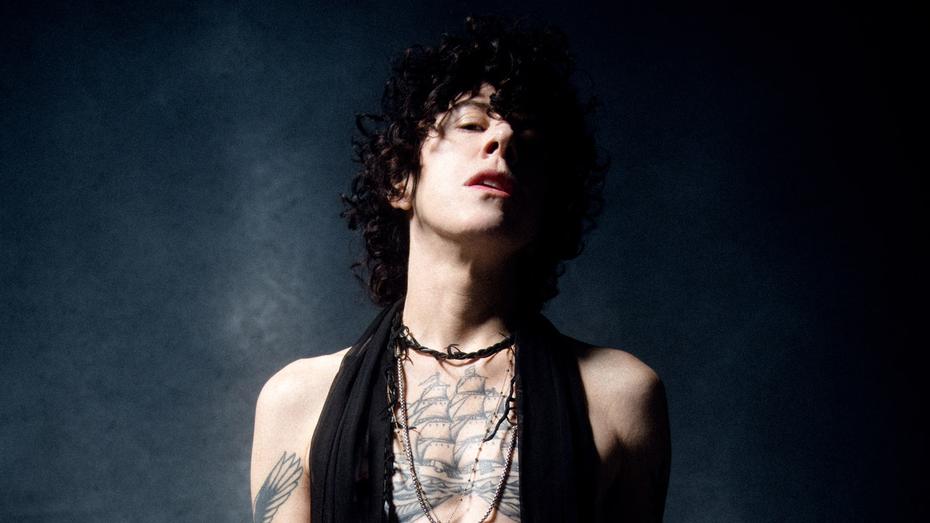 DATES AND VENUES
Tuesday, 13.09.2022
A2, Wrocław
Doors: 18:30 Concert: 20:00
Wednesday, 14.09.2022
COS Torwar, Warsaw
Doors: 18:00 Concert: 20:00
Friday, 16.09.2022
Stary Maneż, Gdańsk
Doors: 18:30 Concert: 20:00
TICKETS
Ticket prices:
Warszawa: standing - 150 PLN, seats - 160 and 170 PLN
Wrocław: SOLD OUT
Gdańsk: SOLD OUT
In accordance to the current epidemic law, we inform that Standard tickets are the only ones available in sale. All Health Pass tickets bought to this date remain valid, without the need to exchange them to Standard tickets, and the ticket holders don't have to present a valid vaccination certificate.
The official sellers of tickets for concert are AlterSklep.pl and eBilet.pl. We recommend you to buy tickets from official sources only. By purchasing a ticket outside the official outlet network, you risk to buy a forged ticket and therefore may not be admitted to the Event. We remind you that the purchased tickets should not be made available to third parties, in particular the barcode on the ticket, so as to prevent it from being copied, photographed or duplicated in any other form.
Due to the state of epidemic threat announced in Poland, the Organizer informs, that in order to counter the spread of SARS-CoV-2 virus, in accordance to the Polish law, as well as guidelines and recommendations from proper administrative bodies, the Attendees may be obliged to carry means of personal protection (specified in currently valid laws, guidelines and recommendations) at the event site, as well as obey the warrants, prohibitions, and restrictions in force.
Information on the conditions of attending the event, as well as the currently valid rules of conduct will be available at www.alterart.pl 7 days before the Event at the latest. The Information may change.
The Attendee is obliged to get acquainted with the currently valid rules of conduct and conditions of attendance, as well as the Terms And Conditions of the Event.
KEEP YOUR TICKET!
Attend the concert on the new date.
IF YOU BOUGHT TICKET AT ALTERSKLEP, CLICK HERE TO DOWNLOAD YOUR TICKET WITH THE NEW DATE.
To save tickets purchased via the website www.ebilet.pl, select the appropriate option in the form sent to you by e-mail.
Tickets purchased at stationary sales networks remain valid for the new festival date. There is no need to contact stationary sales network again.
You know exactly what LP means when she sings. Without the limits of genre, the multiplatinum singer-songwriter, with more than +2 billion streams to her name, has created a powerful sound and devoted following all her own. LP's YouTube channel currently receives more than 2.4 million views a day and her songs are streamed upwards of 2 million times a day around the world. Her soulful lyrics can reveal an intimate truth in one breath and swaggerly flip the middle finger the next. Her songs can extend to fans a seductive invitation or deliver a deep sense of purpose that lingers in your thoughts and feelings. Either way, LP has a rarity of character that consistently relates to audiences without filter or judgement. With each record release she builds on a body of work that is full of complexity, truth and self-discovery.
Lost on You was released in December 2016. It was with this project that LP broke through on her own terms with the lead single "Lost On You" becoming a global behemoth of a break-up song, reaching number one in 18 countries before being certified Diamond in Mexico and France, 4X Platinum in Italy, Platinum in Poland, and Gold in Belgium and Switzerland.
In December 2018, LP followed the commercial and critical success of "Lost On You" and released Heart to Mouth, through BMG. The project featured the international hit singles "Girls Go Wild" and "Recovery."
In 2021 LP continued her upward trajectory releasing her highly anticipated sixth album Churches via SOTA Records and was featured on the cover of SPIN magazine. Churches' first single "The One That You Love" generated 21 million+ YouTube views of the official video, 18.5 million+ Spotify streams, and had its TV debut on "Late Night with Seth Meyers." The album's second single "How Low Can You Go" has 5.8 million+ streams on Spotify, 5.7 million+ YouTube views, and hit Triple-A radio's Top 3 most added songs.
Of LP's 2021 performance at Lollapalooza, the Chicago Sun Times wrote, "The vocals carried incredibly throughout the park (making one wonder if LP even needed the microphone.)"
ACCREDITATIONS
Media interested in receiving an accreditation for LP shows are asked to fill the application form.
Applications will be accepted until September 5th, 2022.
The information about granted accreditations will be sent from September 5th until September 8th 2022.