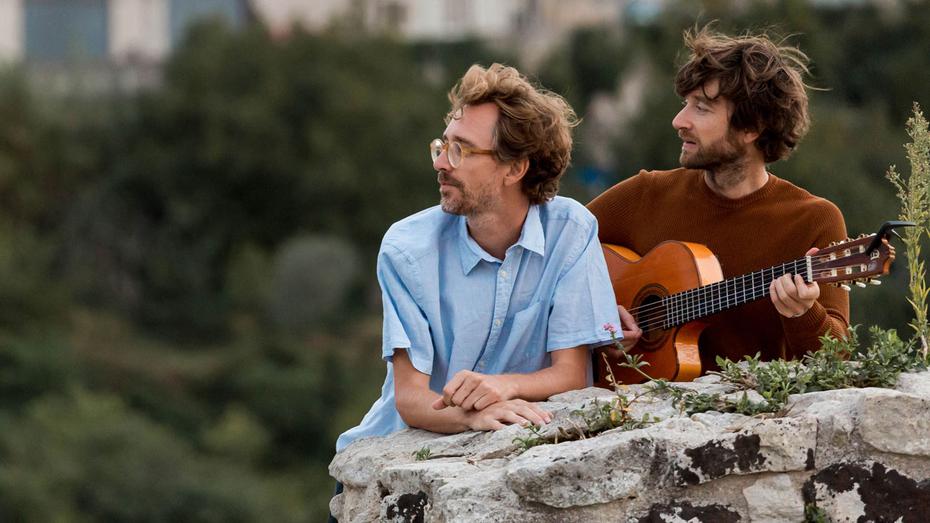 10.06.2022
Kings Of Convenience
Date and venue
Friday, 10.06.2022
Palladium, Warszawa
Doors: 18:30 Concert: 20:00
TICKETS
Price: 129 PLN
The limited presale for voucher holders in AlterSklep and AlterKlub members will start on May 13, 2021 at 11:00. General sales start on May 14, 2021 at 11:00.
The official sellers of tickets for concert are AlterSklep.pl and eBilet.pl. We recommend you to buy tickets from official sources only. By purchasing a ticket outside the official outlet network, you risk to buy a forged ticket and therefore may not be admitted to the Event. We remind you that the purchased tickets should not be made available to third parties, in particular the barcode on the ticket, so as to prevent it from being copied, photographed or duplicated in any other form.
Due to the state of epidemic threat announced in Poland, the Organizer informs, that in order to counter the spread of SARS-CoV-2 virus, in accordance to the Polish law, as well as guidelines and recommendations from proper administrative bodies, the Attendees may be obliged to carry means of personal protection (specified in currently valid laws, guidelines and recommendations) at the event site, as well as obey the warrants, prohibitions, and restrictions in force.
Information on the conditions of attending the event, as well as the currently valid rules of conduct will be available at www.alterart.pl 7 days before the Event at the latest. The Information may change.
The Attendee is obliged to get acquainted with the currently valid rules of conduct and conditions of attendance, as well as the Terms And Conditions of the Event.
Kings of Convenience are coming! The duo will play at Palladium, Warsaw on June 10th, 2022.
You will, of course, be wondering what took Kings of Convenience so long. When 12 years elapse between albums, you might well assume that there has been some dramatic rift. And when you learn that an album has been recorded across five years in five different cities, you might expect something fiendishly ornate, larded with fancy production and guests galore.
But neither of those things are true. Peace or Love, Kings of Convenience's fourth album, sounds as fresh as spring: 11 songs about life and love with the alluring beauty, purity and emotional clarity that you would expect from the band. It's just that, for Eirik Glambek Bøe and Erlend Øye, making music together is never a straightforward business.
"It seems like a comeback, of course, but it doesn't feel like a comeback," says Eirik. "It's been a very slow-burning project. We've fooled ourselves many times into thinking that now we know how to make records but the moment we're in the studio we realise that recordings are really about capturing magic. It's very, very hard to make something sound simple."
Eirik and Erlend met at school in Bergen, Norway and first performed together in the rock band Skog before breaking off and forming a duo in 1999. Their unimprovably titled 2001 debut, Quiet Is The New Loud, made them inadvertent trailblazers of a new wave of intimate, acoustic music.
After a few albums and tours Erlend settled in Siracusa, Sicily eight years ago while Eirik remained in Bergen. By January 2016, Kings of Convenience had written almost all of the songs on Peace or Love and held their first recording session while on tour in Santiago, Chile. That autumn, they debuted the songs to fans. Then things got complicated.
"We recorded the album about five times," says Eirik.
As the Peace or Love sessions progressed, other musicians joined the album. The up-close heartbreaker Love Is a Lonely Thing was recorded at Nils Frahm's Funkhaus studio in Berlin with Canadian singer-songwriter Leslie Feist.
These 11 songs have the emotional depth and hard-won wisdom that comes with age. Peace or Love is the sound of two old friends exploring the latest phase of their lives together and finding new ways to capture that elusive magic. "We've frustrated a lot of people in the music industry because we refuse to fit into the framework of how things are done," says Eirik. "But that's why I still love what I do. I'm not jaded."
The limited presale for voucher holders in AlterSklep and AlterKlub members will start on May 13, 2021 at 11:00. General sales start on May 14, 2021 at 11:00.
ACCREDITATIONS
Media interested in receiving an accreditation for Kings of Convenience are asked to fill the application form.
Applications will be accepted until May 23rd, 2022.
The information about granted accreditations will be sent from May 23rd until June 31th 2022.