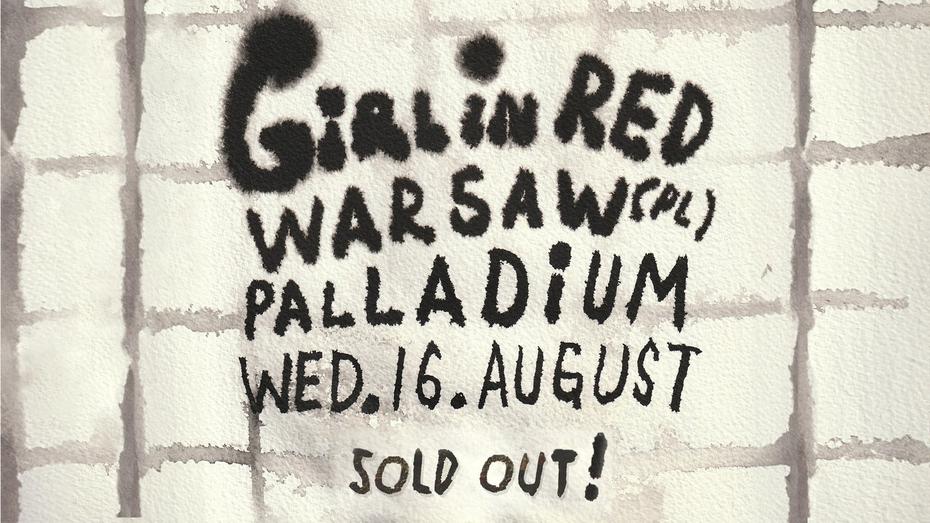 DATE AND VENUE
Wednesday, 16.08.2023
Palladium, Warsaw
6:30 pm - doors
8:00 pm - girl in red
NEWS
Girl in red announces a concert in Warsaw. The Norwegian artist will perform at the Palladium club on August 16, 2023. Concert tickets are now on sale.
Marie Ulven - a.k.a. girl in red is a Scandinavian intimate rock/pop sensation, who released her debut album "if i could make it go quiet" in 2021. 2018's breakout single "i wanna be your girlfriend" established Ulven as a talent to watch, she amassed a worldwide following that heard themselves in her poetic lyrics, at times hopelessly romantic and painfully direct, that meshed beautifully with the sparse yet captivating arrangements she wrote and produced herself.
TERMS AND CONDITIONS AND DECLARATIONS
ACCREDITATION
Media interested in receiving an accreditation for Girl In Red are asked to fill the application form.
Applications will be accepted until August 7, 2023.
The information about granted accreditations will be sent until August 11, 2023.