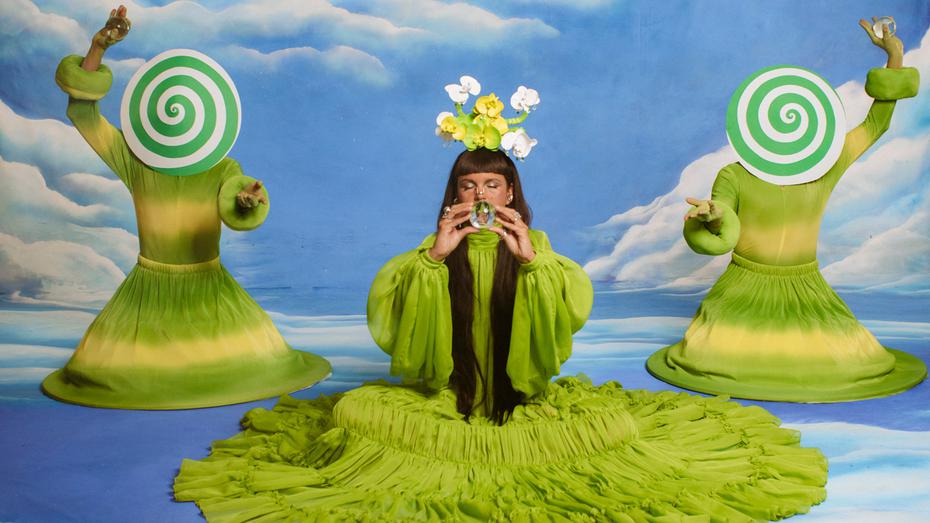 DATE AND VENUE
Saturday, 26.11.2022
Stodoła, Warsaw
TICKETS
The official sellers of tickets for concert are eBilet.pl, ticketclub.pl and stodola.pl. We recommend you to buy tickets from official sources only. By purchasing a ticket outside the official outlet network, you risk to buy a forged ticket and therefore may not be admitted to the Event. We remind you that the purchased tickets should not be made available to third parties, in particular the barcode on the ticket, so as to prevent it from being copied, photographed or duplicated in any other form.
Due to the state of epidemic threat announced in Poland, the Organizer informs, that in order to counter the spread of SARS-CoV-2 virus, in accordance to the Polish law, as well as guidelines and recommendations from proper administrative bodies, the Attendees may be obliged to carry means of personal protection (specified in currently valid laws, guidelines and recommendations) at the event site, as well as obey the warrants, prohibitions, and restrictions in force.
Information on the conditions of attending the event, as well as the currently valid rules of conduct will be available at www.alterart.pl 7 days before the Event at the latest. The Information may change.
The Attendee is obliged to get acquainted with the currently valid rules of conduct and conditions of attendance, as well as the Terms And Conditions of the Event.
Bomba Estéreo w Warszawie!
Kolumbijskie gwiazdy latynoskiej alternatywy zagrają 26 listopada 2022 w warszawskiej Stodole.
Bomba Estéreo to grupa z Bogoty, która połączyła tradycyjne latynoamerykańskie rytmy z cumbią (gatunek popularny na karaibskim wybrzeżu Kolumbii) reggae, hip hopem i elektroniką. Trzonem Bomba Estéreo są Simon Mejia i Liliana "Li" Saumet. Mejia powołał do życia Bomba Estéreo (wtedy jeszcze jako A.M. 770) w 2005 jako kolektyw muzyczno-wizualny. W 2006 zmienił nazwę zespołu na Bomba Estéreo i wydał debiutancki album, "Vol. 1.", z gościnnym udziałem Saumet w jednym z utworów. Przy kolejnym albumie o występach gościnnych nie było już mowy – Li stała się częścią składu i tak jest do dziś. W krajach latynoskich Bomba Estéreo ma status gwiazd alternatywy i pozycję zespołu, który z powodzeniem zdobywa kolejne zagraniczne rynki. Bezsprzecznie pomógł w tym sukces singla "Soy Yo" z 2015 r. i płyty "Amanecer" nominowanej do Grammy (a nominacji do tej prestiżowej nagrody zespół otrzymał łącznie aż trzy). W 2021 roku zespół wydał swój najnowszy album "Deja". Album inspirowany naturą został zaprezentowany w czterech momentach, reprezentowanych przez żywioły "Agua" (Woda), "Aire" (Powietrze), "Tierra" (Ziemia), "Fuego" (Ogień). Listopadowy występ to pierwszy headlinerski koncert Bomba Estéreo w Polsce!