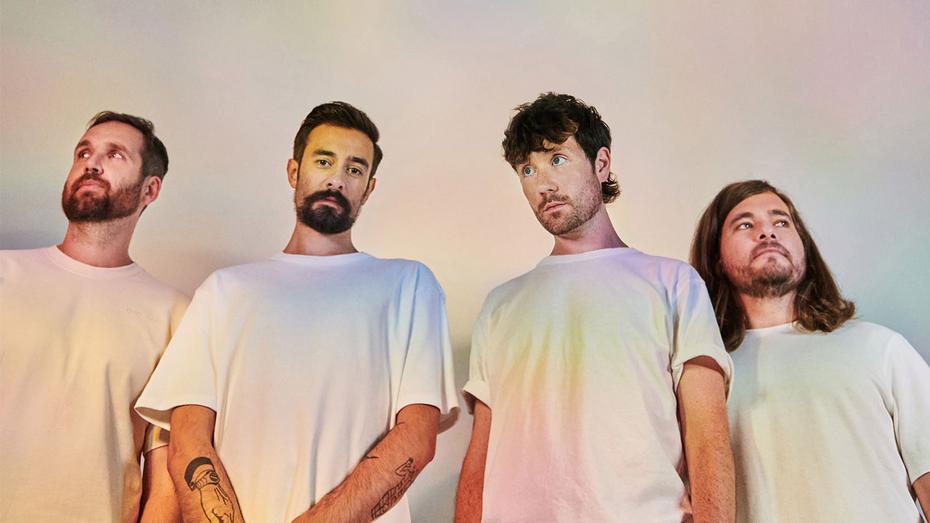 DATE AND VENUE
Tuesday, 22.11.2022
COS Torwar, Warsaw
Doors: 18:30
Support - Alice Merton: 20:00
Start: 21:15
TICKETS
In accordance to the current epidemic law, we inform that Standard tickets are the only ones available on sale. All Health Pass tickets bought to this date remain valid, without the need to exchange them to Standard tickets, and the ticket holders don't have to present a valid vaccination certificate.
The official seller of tickets for concert is eBilet.pl. We recommend you to buy tickets from official sources only. By purchasing a ticket outside the official outlet network, you risk to buy a forged ticket and therefore may not be admitted to the Event. We remind you that the purchased tickets should not be made available to third parties, in particular the barcode on the ticket, so as to prevent it from being copied, photographed or duplicated in any other form.
Due to the state of epidemic threat announced in Poland, the Organizer informs, that in order to counter the spread of SARS-CoV-2 virus, in accordance to the Polish law, as well as guidelines and recommendations from proper administrative bodies, the Attendees may be obliged to carry means of personal protection (specified in currently valid laws, guidelines and recommendations) at the event site, as well as obey the warrants, prohibitions, and restrictions in force.
Information on the conditions of attending the event, as well as the currently valid rules of conduct will be available at www.alterart.pl 7 days before the Event at the latest. The Information may change.
The Attendee is obliged to get acquainted with the currently valid rules of conduct and conditions of attendance, as well as the Terms And Conditions of the Event.
VIP TICKETS
"Give Me The Future" Experience Ticket
Price: 475 PLN
Description of ticket:
event ticket (GA, Standing area)
access to Pre-Show Soundcheck Experience (including Q&A with Bastille)
Exclusive "Give Me The Future" Merch Item
Future Inc. Commemorative Laminate
Please Note: Attendees will be subject to local and venue restrictions and may be required to wear a face mask throughout the entirety of the Soundcheck Experience.
Bastille w Warszawie! Uwielbiany w Polsce zespół powraca z nową, futurystyczną płytą! Bastille zagrają 22 listopada 2022 w warszawskim COS Torwar.
Po serii radiowych przebojów, takich jak "Pompeii" czy "Things We Lost In The Fire", dla Bastille przyszedł czas na nowy rozdział.
Mroczna firma technologiczna. Przyszłość science fiction, która już istnieje. Zacieranie granic między światem rzeczywistym i wirtualnym. "Give Me The Future", szalenie ambitny, nowy album Bastille, to hołd dla czasów technologii i przebłysk tego, co może nadejść. Co dziwne, autor tekstów, Dan Smith, wpadł na ten pomysł przed pandemią. Album był już w toku, a zespół po raz pierwszy od ośmiu lat przerwał trasę koncertową, kiedy świat się zamknął, zmuszając do interakcji wyłącznie za pośrednictwem ekranów. "Pisaliśmy piosenki w dziwnym czasie, gdy wszyscy tkwili w domu, przyklejeni do ekranów" – mówi Dan.
Future Inc, fikcyjny, ale znany gigant technologiczny, wynalazł Futurescape, urządzenie, które pozwala użytkownikom wirtualnie realizować swoje marzenia. Fani mieli okazję przekonać się, jak działa, w teledysku do euforycznego singla "Distorted Light Beam" i jego ekscytującej kontynuacji "Thelma & Louise". Podczas kampanii albumu Bastille współpracuje z prawdziwymi firmami technologicznymi i zatrudnia sztuczną inteligencję, by zniekształcać to, co jest prawdziwe, a co nie. "Zawsze podziwiałem artystów, którzy potrafią wykreować świat wokół albumu" – mówi Dan. "To fanatyk filmowy we mnie. Wszystko, począwszy od grafiki i teledysków, a skończywszy na technologii i sposobie wykonania albumu na żywo, będzie ze sobą powiązane."
Na "Give Me The Future" Bastille udaje się wszędzie, od Nowego Jorku lat 80. ("Club 57") po szpital w Australii ("No Bad Days"). Słyszymy disco, gitary, gospel, dźwięki statków kosmicznych, zmysłowe smyczki i gwizdy.
TERMS AND CONDITIONS, DECLARATIONS
ACCREDITIATIONS
Media interested in receiving an accreditation for Bastille are asked to fill the application form.
Applications will be accepted until November 14th, 2022.
The information about granted accreditations will be sent from November 14th until November 16th 2022.