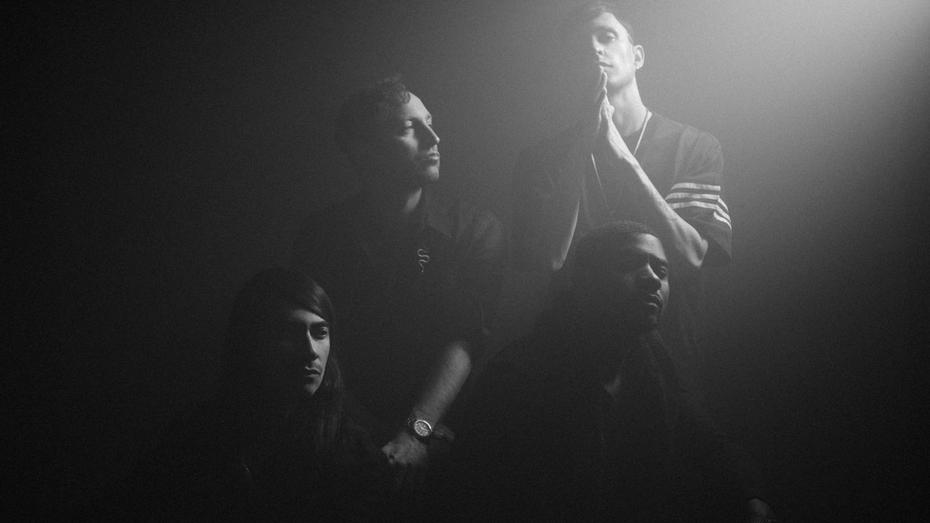 DATE AND VENUE
Saturday, 25.02.2023
Klub Niebo, Warsaw
19:00 - doors
20:00 - Algiers
TICKETS
The official seller of tickets for concert is eBilet.pl. We recommend you to buy tickets from official sources only. By purchasing a ticket outside the official outlet network, you risk to buy a forged ticket and therefore may not be admitted to the Event. We remind you that the purchased tickets should not be made available to third parties, in particular the barcode on the ticket, so as to prevent it from being copied, photographed or duplicated in any other form.
Due to the state of epidemic threat announced in Poland, the Organizer informs, that in order to counter the spread of SARS-CoV-2 virus, in accordance to the Polish law, as well as guidelines and recommendations from proper administrative bodies, the Attendees may be obliged to carry means of personal protection (specified in currently valid laws, guidelines and recommendations) at the event site, as well as obey the warrants, prohibitions, and restrictions in force.
Information on the conditions of attending the event, as well as the currently valid rules of conduct will be available at www.alterart.pl 7 days before the Event at the latest. The Information may change.
The Attendee is obliged to get acquainted with the currently valid rules of conduct and conditions of attendance, as well as the Terms And Conditions of the Event.
So Algiers formed a crew. Holed up in their native Atlanta, the band—who have built one of the most exciting catalogs and cult followings of recent years—gathered a posse of like-minded artists to create their fourth album, SHOOK. Stacked with guests spanning icons through to future stars, with Algiers as a connecting bridge between worlds and sounds, SHOOK is a lightning rod for an elusive yet universal energy and feeling. A plurality of voices; a spiritual and geographical homecoming; a strategy of communion in a burning world; the story of an end of a relationship; an Atlanta front porch summer party. Ultimately, it's a 17-track set of the most mind-expanding and thrilling music that you are likely to hear anytime soon.
Algiers return with new track 'Bite Back', featuring Backxwash and billy woods. Born in the band's hometown of Atlanta, the six-minute opus sees Algiers frontperson Franklin James Fisher trading verses with contemporary hip hop innovators Backxwash, aka Montreal Zambian-Canadian rapper & producer Ashanti Mutinta, and NYC rapper and Backwood Studioz label founder billy woods, on Black resistance, PsyOps and police oppression.
Multi-instrumentalist/producer Ryan Mahan said: "Shit's been so real the past few years, we really needed to grow our community of collaborators and make solid the bonds we've always felt, particularly with rap heads. And to have the two best rappers around, billy woods AND Backxwash, on the same Algiers-produced track? Pinch me, for real."
Singer Franklin James Fisher said: "Ryan showed up one day with this beautifully epic instrumental and said, "I've got this song and I want to call it 'Bite Back'. It immediately reminded me why I joined this band and the rest of the song seemed to write itself. It's a classic example of our Lenin-McCartney dynamic."
Backxwash said: "This feels like the soundtrack to revolutionary struggle. I am honored to participate side by side with an incredible array of artistry."
billy woods said: "Working with Algiers was a dope experience on many levels, and I was even more excited when they said they were shooting a video. Plus knowing Backxwash was involved, I had to do it."
'Bite Back' is the first new music from Algiers – the four-piece of Franklin James Fisher, Ryan Mahan, Lee Tesche and Matt Tong – since their critically acclaimed third album There Is No Year in 2020. The record was described as "… music of passion and power" (Sunday Times), "electrifying and unpredictable" (The Observer), and "… towering anthems and sinewy grooves" (MOJO).
TERMS AND CONDITIONS, DECLARATIONS
ACCREDITATIONS
Media interested in receiving an accreditation for Algiers are asked to fill the application form.
Applications will be accepted until February 20, 2023.
The information about granted accreditations will be sent from February 20 until February 22, 2023.