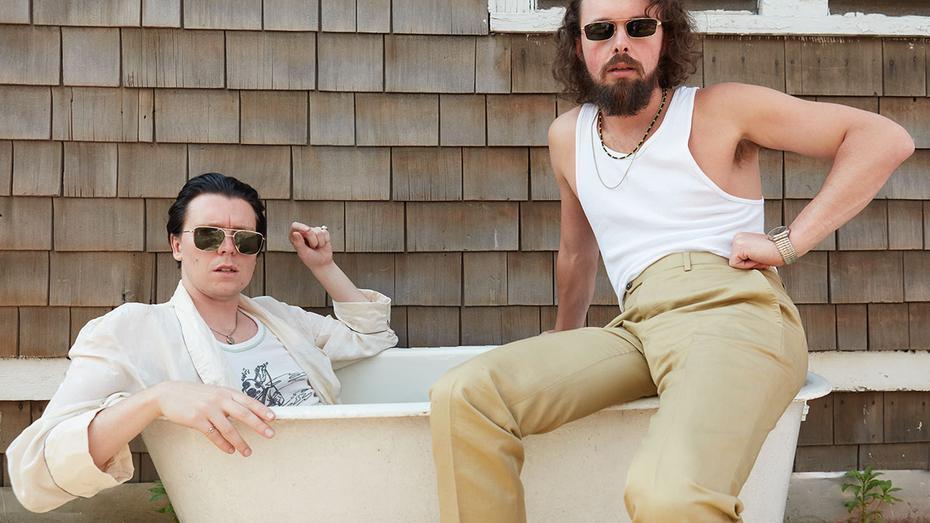 Special guest: Kirin J. Callinan
DATE AND VENUE
Thursday, 31.03.2022
Hydrozagadka, Warsaw
Doors: 19:00 Concert: 20:00
TICKETS
Ticket price - 65 PLN
The official sellers of tickets for concert are AlterSklep.pl and eBilet.pl. We recommend you to buy tickets from official sources only. By purchasing a ticket outside the official outlet network, you risk to buy a forged ticket and therefore may not be admitted to the Event. We remind you that the purchased tickets should not be made available to third parties, in particular the barcode on the ticket, so as to prevent it from being copied, photographed or duplicated in any other form.
Due to the state of epidemic threat announced in Poland, the Organizer informs, that in order to counter the spread of SARS-CoV-2 virus, in accordance to the Polish law, as well as guidelines and recommendations from proper administrative bodies, the Attendees may be obliged to carry means of personal protection (specified in currently valid laws, guidelines and recommendations) at the event site, as well as obey the warrants, prohibitions, and restrictions in force.
Information on the conditions of attending the event, as well as the currently valid rules of conduct will be available at www.alterart.pl 7 days before the Event at the latest. The Information may change.
The Attendee is obliged to get acquainted with the currently valid rules of conduct and conditions of attendance, as well as the Terms And Conditions of the Event.
Alex Cameron, Australian musician who is getting more and more indie-rock fans with each new album, will play on March 31, 2022 at Hydrozagadka, Warsaw!
Cameron released his first album independently in 2013, making it available absolutely free on the website. "Jumping the Shark" was such a good debut that shortly after its premiere, the artist went on tour with alternative stars - such as Mac DeMarco, Kevin Morby and Unknown Mortal Orchestra. The defined and consistent style of the artist - 80's vibe and tough, but ironic lyrics meant that without mainstream media, Cameron expanded the audience with each production. His clips often feature Jemima Circe, an actress that played of one of the main roles in the series "Girls", and privately a musician's partner. The artist doesn't hide in interviews that the lyrics on his latest album, "Miami Memory", refer to their relationship.
Alex Cameron has just released covers of his idol Barry Gibb: "I almost lost my friends to Barry's songs. They are so important to me, whenever whoever sings his songs or even expresses love for them - I am possessed by some demon. "
Tickets are now available on sale on alterart.pl.
TERMS AND CONDITIONS, DECLARATIONS
ACCREDITATIONS
Media interested in receiving an accreditation for Alex Cameron are asked to fill the application form.
Applications will be accepted until March 23rd, 2022.
The information about granted accreditations will be sent from March 23rd until March 28th 2022.